Things to Do in Alexandria This Weekend
Alexandria is the 9th largest city in Louisiana and is home to a slew of fun activities for friends and family to do on the weekends! Take a stroll through the zoo and learn about the many creatives native to the bayous and swamps or visit the Alexandria Museum of Art to tour their vast collection of priceless art and artifacts. No matter how you enjoy spending your days, Alexandria has amazing options to explore.
At Pecan Grove, you are no more than 10 minutes away from the action of the city! Take a look at our top 10 places to visit while you're in the area and see why Alexandria, LA is the best place to spend a day, a weekend, or even a lifetime!
TOP 5 PLACES TO VISIT IN ALEXANDRIA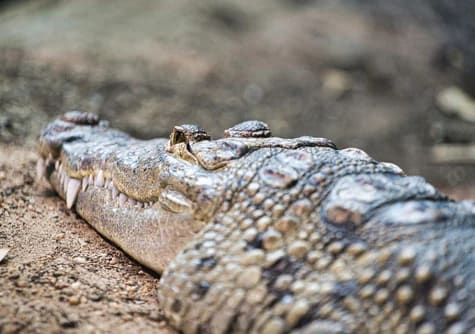 Spanning over 33 acres in Alexandria's historic Bringhurst City Park, Alexandria Zoological Park features more than 500 animals across dozens of species. The Alexandria Zoo opened in 1922 with the goal of promoting understanding and conservation of the vast world that we live in. There are more than 35 threatened and endangered species that call The Zoo home. Today, the Zoo is home to four themed habitat areas: the African Experience, Louisiana Habitat, Land of the Jaguar, and Asia. Each themed section features a wide variety of animals and plants native to the area of focus.
Throughout the year, the Zoo hosts community events such as an annual Mardi Gras party, Zoo Brew, Zoo Boo, Holiday Light Safari, and Party for the Planet. Park facilities are also available to rent for birthday parties and other private gatherings. Visit the Zoo's website today to learn about upcoming events, educational opportunities, or your next visit!
3016 Masonic Dr Alexandria, LA 71301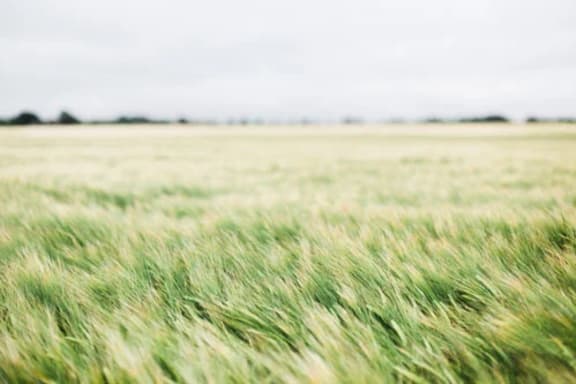 Built in the year 1796, Kent House Plantation is the oldest surviving structure in the Central Louisiana region. The restored French Colonial house and 4-acre grounds provide insight into plantation life from the late 18th century up to the Civil War period. Visitors are invited to tour the home and a number of outbuildings, including a milk house, kitchen, blacksmith shop, slave quarters, sugar cane syrup-making facility, and much more.
The house is listed in the National Register of Historic Places and is a representation of authentic Creole plantation living. The Kent Plantation hosts a variety of events throughout the year, including a Black History Month celebration, music performances, an annual yard sale, and more. Learn more about the Kent House today by reading their newsletter or visiting the property today.
3601 Bayou Rapides Rd Alexandria, LA 713032

The Alexandria Museum of Art opened in 1977. Since its first opening, the museum has expanded its location and was honored as an "Outstanding Art Organization." The Alexandria Museum of Art is located inside the 19th-century Rapides Bank & Trust Building and features permanent collections of paintings, sculptures, photography, ceramics, and much more. The art on display highlights the rich culture and history of Louisiana. Rotating traveling exhibits also visit the museum throughout the year bringing fresh art and history to the community.
Owners of the Alexandria Museum of Art operate with a mission to "foster a healthy and culturally rich community" through education and inspiration and to "be a dynamic institution that makes a positive impact on future generations of Central Louisiana." They work towards this mission every day by hosting art classes, fundraisers, and other community events.
933 2nd St Alexandria, LA 71301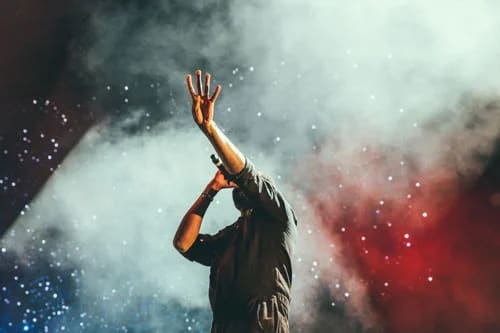 With a capacity of up to 10,000, Rapides Parish Coliseum is located on the western outskirts of town and has been hosting concerts, sporting contests, tradeshows, conventions, and other events since 1965. Over the years, the Coliseum has hosted WWE wrestling matches, monster truck rallies, concerts from the likes of Elvis Presley, and famous speakers such as Martin Luther King Jr. and Ronald Reagan. An adjacent 23,000 square-foot exhibition hall frequently hosts trade shows.
The Coliseum has been a staple of the community for decades and recently underwent a facelift that included the addition of meeting rooms, a catering kitchen, and fully equipped office space. Visit their website today to see upcoming events, purchase tickets, or learn more about the updated spaces. Whether you're looking for your next night out or your next meeting place, the Coliseum is the place to be!
5600 Coliseum Blvd Alexandria, LA 71303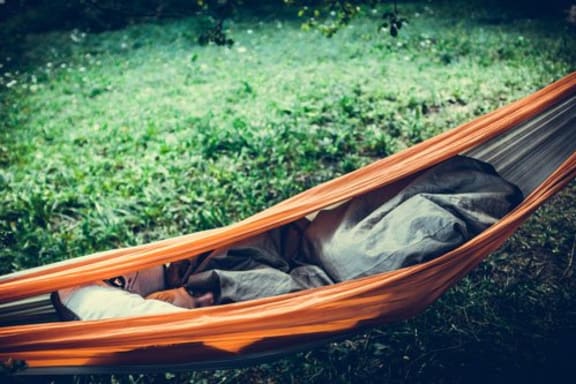 Spanning more than 2,600 acres in Alexander State Forest, Indian Creek Reservoir and Recreation Area is a haven for outdoor enthusiasts. Whether you are a water lover or looking to explore on land, Indian Creek has the best entertainment around. The recreation area has boating, jet skiing, wakeboarding, waterskiing, kayaking, and paddle boarding available for water sports enthusiasts. On land, there is a network of hiking trails, beaches, and an abundance of plants and wildlife to observe.
The lake also features excellent fishing for catfish, bluegill, crappie, and bass. In addition to the numerous activities to try, there is an RV camping area, a traditional tent camping section, and a covered pavilion available for rent. The Indian Creek Reservoir and Recreation Area is conveniently located just a short drive from Pecan Grove Apartments and is the best way to spend a day or weekend in nature.
100 Camp Ground Rd Woodworth, LA 71485


TOP 5 AMAZING PLACES TO EAT IN ALEXANDRIA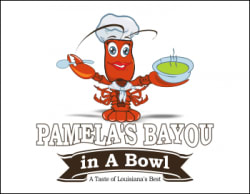 Best Cajun Food
Pamela's Bayou in a Bowl has quickly become a local favorite for Cajun and Creole southern comfort cuisine served in generous portions. Pamela's menu rotates daily to allow them to use the freshest ingredients every day. The restaurant specializes in Creole classics, including crawfish etouffee, black-eyed peas, shrimp po boys, red beans and rice with andouille sausage, and a wide variety of soulful sides!
33 Macarthur Dr Alexandria, LA 71303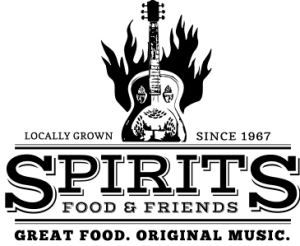 Best Brewpub
Spirits Food & Friends is a family-owned restaurant dedicated to serving fresh, local food prepared in an inviting setting. In addition to delicious home-style dishes and refreshing drinks, the full Spirits experience includes a great atmosphere filled with the sounds of talented local musicians. Spirits is also dedicated to supporting the Alexandria community with contributions to several local charities. Check out their website today and see what makes Spirits Food & Friends so special.
1200 Texas Ave Alexandria, LA 71301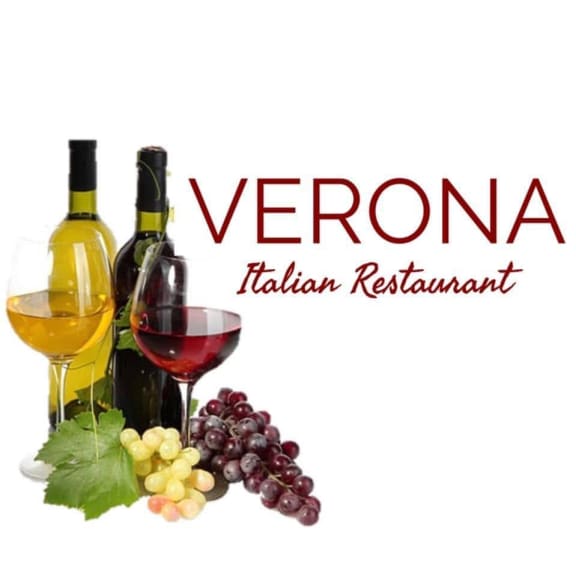 Best Italian Food

Located near the Alexandria Mall, Verona Italian Restaurant serves up authentic Italian cuisine in a welcoming environment. Enjoy delicious dishes from homemade pasta and delicious chicken and veal dishes to seafood and salads. Patrons at Verona Italian Restaurants rave about the friendly service, large portions, and incredible desserts! Stop in today to try delicious Italian food in Alexandria.


3805 Halsey St Alexandria, LA 71301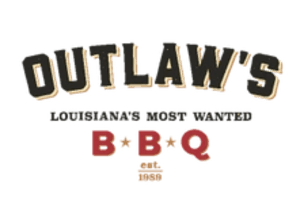 Best Barbecue
Outlaw's Barbecue serves mouth-watering pit-smoked barbecue that is sure to impress even the most experienced barbeque diner. Enjoy slow-cooked meats and traditional barbeque sides from Louisiana's Most Wanted BBQ. Outlaws is famous for their top-notch brisket, loaded baked potatoes, and fall-off-the-bone ribs. Visit the Outlaw's site today to see their menu and to order their delicious food for pick up or delivery.


818 Macarthur Dr Alexandria, LA 71301



Best Mexican Restaurant
Sombreros Mexican Restaurant crafts traditional Mexican and southwestern cuisine with the freshest, highest-quality ingredients. In addition to great food, the menu at Sombreros highlights delicious margaritas and mouth-watering desserts. You can also enjoy great savings with their daily specials and happy hour deals! Visit Sombreros Mexican Restaurant today and see why Alexandria loves their Mexican cuisine.


1730 Metro Dr Alexandria, LA 71301